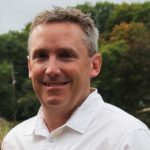 Craig brings over 25 years of experience leading teams, projects, organizations and individuals.  With a background in engineering, project management, construction management and operations management he brings a wealth of knowledge to your organization.  His focus is on Leadership Development, tailoring programs to suit the needs of your organization or project.  Getting beyond the traditional 'check in the box' approach to leadership development and project partnering, he will take your team on a journey of discovery, learning about themselves and how their beliefs and behaviors shape the outcome of their enterprise.  Supporting your team as they grow into a forward thinking, innovative and dynamic group who are hungry for change and driven for success.  Craig's experience spans a wide variety of industries including power, renewable energy, pharmaceuticals, bio-tech, oil and gas, healthcare, transportation infrastructure and manufacturing.
So why Byng? The idea for Byng Leadership was formed while Craig was celebrating his birthday, camping on a rock in Georgian Bay having kayaked out of Byng Inlet. Miles from anywhere he realized that he was surrounded by the key elements of leadership –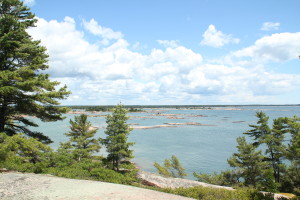 Rock – the rock signifies the solid foundation that all organizations need in order to succeed. Firm beliefs and values that everyone is aligned with.
Water – the water represents the fluidity of leadership, the need to adapt and welcome change.
Trees – the trees and plant life represent the resilience needed to endure tough times. To make the most of what you've got and use it to grow and become stronger
Call Byng Leadership today and arrange a meeting to discuss your needs. Our consultants will work with you to develop a custom program to help your team get to the next level.